Seiji Ozawa, a passion for sharing
In 1935, Seiji Ozawa was born in China, in a province of Manchuria under Japanese rule. At the age of sixteen, he entered the Toho Gakuen music school in Tokyo. Hideo Saito, the undisputed master of music in Japan, became his mentor. The young Seiji soon discovered his vocation: he would become a conductor. In 1959, Seiji Ozawa became the first Japanese conductor to win the Besançon International Competition for Young Conductors. Charles Münch then invited him to conduct the Boston Symphony Orchestra at Tanglewood Music Festival. His career was launched. In Berlin, he was taught by Herbert von Karajan and furthered his training with Leonard Bernstein.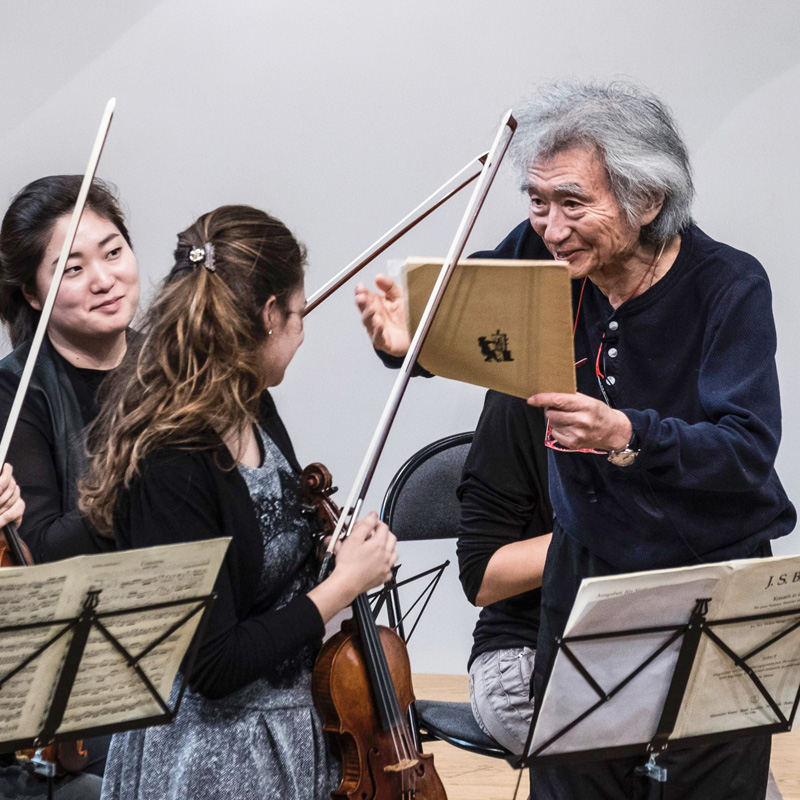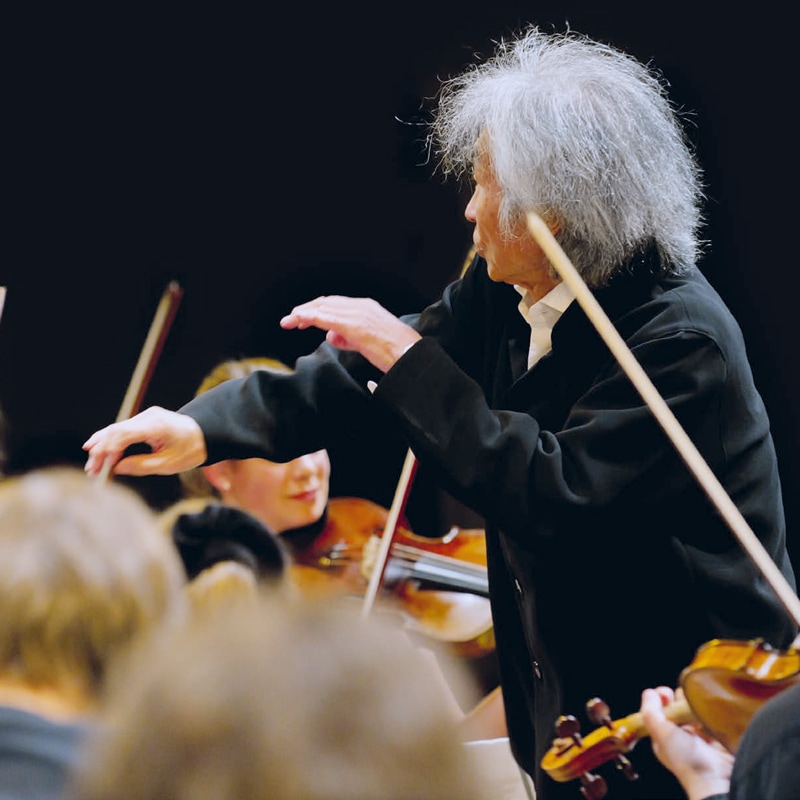 He has been musical director of some of the greatest symphony orchestras in the world, such as the Ravinia Festival (summer residence of the Chicago Symphony Orchestra, 1964-69), Toronto (1965-69), San Francisco (1970-76) and finally Boston for 29 years (1973-2002). Seiji Ozawa is also an opera conductor: in 1983, he premiered Olivier Messiaen's Saint-François d'Assise in Paris. In 2002, he took over the direction of the Vienna State Opera. In Japan, in 1984, he created an orchestra to pay tribute to his teacher Hideo Saito: the Saito Kinen Orchestra. He created the Mito Chamber Orchestra and launched the first Japanese music festival, the Saito Kinen Festival, which became the Seiji Ozawa Matsumoto Festival, held every year in Matsumoto.
"I love working with young musicians… I don't have to push them. We just have to find the same phrasing, the same breath…"
Driven by a passion for sharing, Seiji Ozawa created in Japan ("Ongaku-Juku" and "Ozawa International Chamber Music Academy Okushiga"), and in 2004 he decided to launch the only project outside Japan for students from all over the world, the "Seiji Ozawa International Academy Switzerland".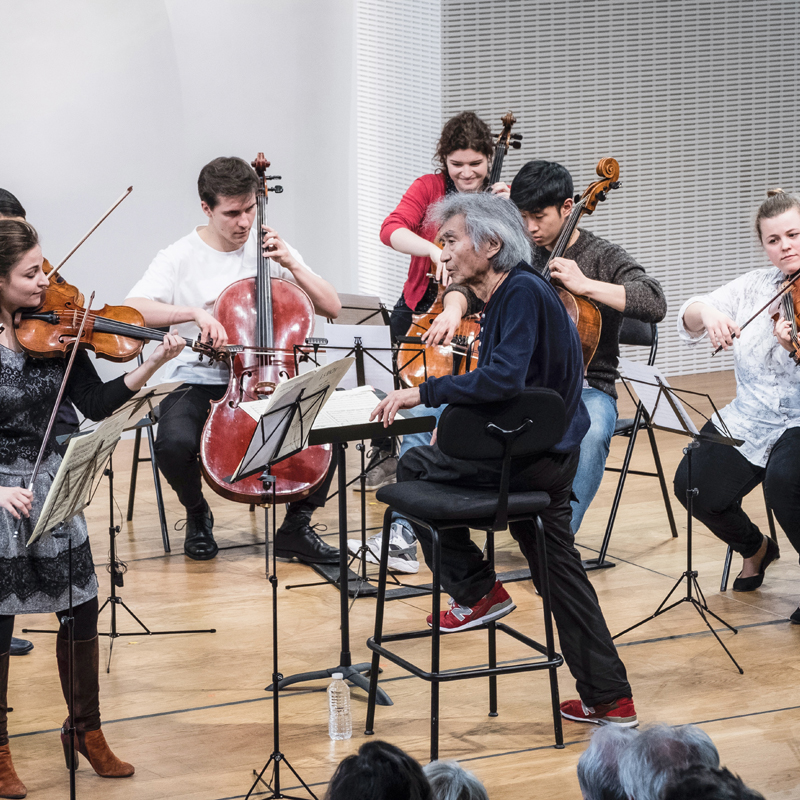 "It is fascinating to see how young artists make progress in a very short time."